Thoughtfully designed and created for cruising, the Merry Fisher 895 features an incomparably bright interior and even greater comfort on board for shared moments of fun and relaxation.
This new signature model extends the Merry Fisher line.
With more light and enhanced comfort on board, the new 895 benefits from the latest advantages of the line. Her remarkably bright interior is due to wide windows in the helm station, affording impressive sea views. In the cabin (separate, fully enclosed), the window is also enlarged to benefit from an exceptional view of the exterior. Comfortable design details abound. The cockpit benefits from an L-shaped saloon, reclining seatbacks and cup holders in the armrests.
Both on the interior and the exterior, the seatbacks can pivot to adjust the seat for greater comfort. Adjusting the ergonomics on board is simple as child's play!
The optional forward sundeck, in addition to the generous aft sundeck, affords a unique opportunity for relaxing in the sun. Designed for maximum liveability and fully equipped for comfort on board, this model is truly made for family coastal cruising. The Merry Fisher 895 benefits from Jeanneau's ergonomic design details, unique on a model of this category! This all-new Merry Fisher features an opening side gate, a recessed sidedeck, as well as a very generous storage capacity.
The main cabin has wide windows and is equipped with a head with shower and marine WC. The Merry Fisher 895 also features a second cabin. Rich with clever details, the Merry Fisher 895 affords unforgettable cruises, perfect for sharing special moments with family!
Layout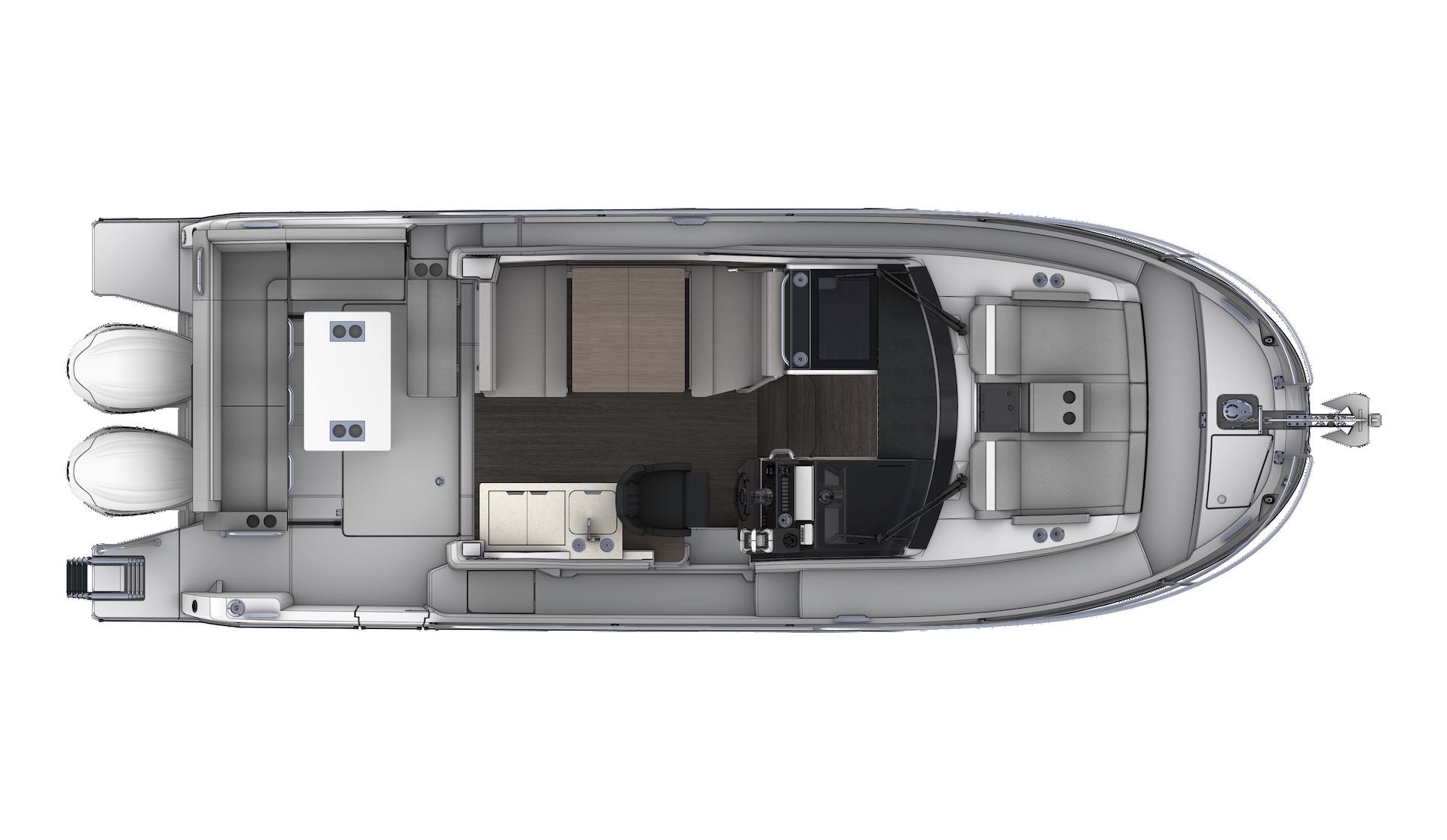 Layout 1