Experience the Exceptional Performance and Comfort during High-Speed Cruising with Wellcraft 355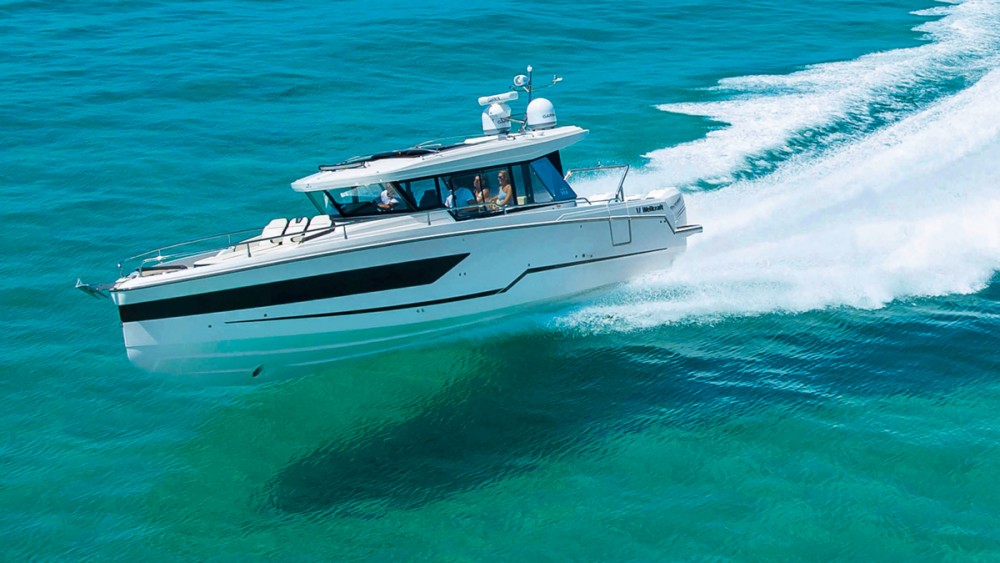 The Wellcraft 355 boasts an impressive design, built to endure and impress. From the robust hull design to the cutting-edge technology and sophisticated interior, the Wellcraft 355 is a testament to American boat craftsmanship. Get ready to set sail on the ultimate sea adventure with the Wellcraft 355, now available at Euromarine Croatia, your trusted Wellcraft boat dealer.
As you step onboard, you're greeted with a spacious cockpit that offers ample seating, making it perfect for socializing with family and friends. The Wellcraft 355's design is truly versatile, catering to both leisure and sport, with a cabin layout that comfortably sleeps six and a cockpit that's a fisherman's dream. The boat features a dedicated fishing station with bait prep areas, rod holders, and massive fish boxes.
The Wellcraft 355 is more than just a fishing boat. It's a floating home that is equally suited for a weekend getaway or a long-distance journey. The interior design is a blend of comfort and practicality, featuring a full galley with a microwave, refrigerator, and stovetop. Two full-size berths and a convertible dinette ensure a comfortable stay for all onboard.
The Wellcraft 355 is also an entertainment hub. Equipped with a premium sound system, you can enjoy your favorite music as you cruise through the waves. With its excellent visibility, sporty performance, and smooth handling, the Wellcraft 355 is a joy to navigate.
Wellcraft 355 is powered by twin or triple outboard engines that deliver both speed and efficiency. This performance powerhouse can effortlessly glide through the water, making it perfect for those who crave speed and adventure
Safety on the water is also a top priority for the Wellcraft 355. The boat is equipped with reliable navigation systems, ensuring your journey is safe, regardless of the weather conditions.
The Wellcraft 355 is more than just a vessel - it's a lifestyle choice. It brings together luxury, performance, and versatility in a way that will appeal to seasoned sailors and newcomers to boating. Experience the thrill of the open sea with the Wellcraft 355. Contact Euromarine Croatia today, and let our team introduce you to the unmatched elegance of this remarkable vessel.